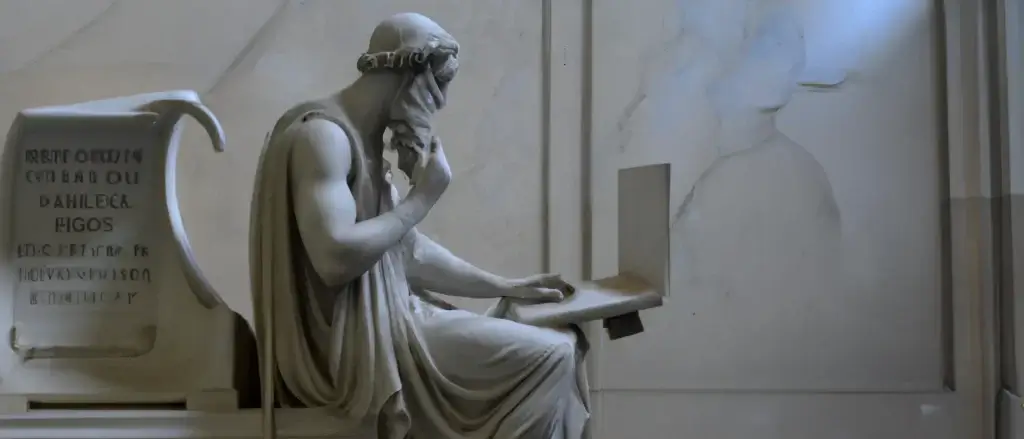 Searching for 'alternative careers for doctors' is a bit hit and miss.
The search intent, i.e. the question that is really being asked, varies wildly between physicians.
I used to Google it often back in 2017, because I wanted to see if the business I was building (digital marketing for healthcare) was already a popular post-medicine option.
What I found was a confusing mess.
Articles suggested everything from 90-hour week highly competitive consulting jobs at one of the 'Big Four', to running your own eBay business selling trinkets.
In other words, there was no sense or cohesion to what was being offered to doctors looking for non-clinical work.
This article attempts to do better, clustering options depending on needs and circumstances.
If non-clinical careers in general are your focus, check out my overview here.
If you want to jump straight to our article about MBAs for doctors and medical students, click here.
Of course, I am biased as I run The Medical MBA, so there is plenty of focus on entrepreneurship and business.
Good luck exploring, if you have any burning questions not answered below feel free to send me an email at [email protected]
Leaving medicine? Or just looking for a non-clinical career?

When searching for alternative jobs for physicians, it helps to know what your long term intentions are.
You might be a surgeon looking to commercialise a medical invention you are prototyping.
You might be a clinician looking for a creative outlet outside of medicine.
Or you might be a burnt out and overworked doctor, exploring options that promise more time or financial freedom than medicine can offer.
Clearly, if you are burnt out, recommendations to apply to KPMG are poor advice.
Similarly, if you want to build a creative 'side hustle' that complements or runs alongside your clinical career, launching a full-scale, VC backed start up is unlikely to be your best or only option.
Below I have split the various options, based on their relation to medical/health niche, as well as how 'open' they are to doctors.
Real Alternative Careers for Doctors
In general, medics rank well in terms of academic achievement, adaptability, grit and interpersonal skills.
This leaves almost all existing career paths open, to access them you simply have to work your way in from the ground up.
Obvious statements aside, this means the available options can be graded in difficulty to access. Careers where previous experience in medicine makes little difference are relatively difficult, or closed to doctors.
Other options more closely related to medicine and health are naturally more open, or easier to access.
This is covered in relation to business here, but applies to any career choice outside of medicine.
So real alternative careers for doctors are relatively open in two ways:
1) Your existing knowledge and skills can be used to gain a competitive advantage
2) They require relatively little investment of time or money to access
How to choose a job outside of medicine
If you are already driven towards a particular goal (writing a novel, building an app, becoming a chef) then you likely already know the pros and cons.
The cons are also unlikely to deter you from taking action.
For those of you that aren't sure, your decision will correlate pretty closely to your risk appetite.
If you prefer as little risk as possible, then you'll stick with the more open options.
If you're happy to accept higher risk for potentially higher reward, you can venture into more closed options.
Which medical careers are the happiest?
This is the final stop before we leave medicine.
Finding a career or even a side job outside of medicine is not an insignificant undertaking.
Before exploring alternative careers for doctors, it pays to reappraise what is available to you now.
For some, moving to a different specialty may be the right choice so you can continue within a profession that you find intrinsically rewarding.
The following medical specialties reported the lowest levels of burnout in the GMC National Training Survey 2022 of 67,000 doctors.
1) Public Health
2) Pathology
3) Radiology
The most stressful medical specialties
These figures have jumped significantly since the 2021 GMC survey. Of note, EM doctors experienced a 11% rise in the number at high risk.
1) Emergency Medicine – 32% at High Risk of burnout
2) General Medicine – 23% at High Risk of burnout
3) General Surgery – 22% at High Risk of burnout
What I recommend: Entrepreneurship for Doctors
The Medical MBA was designed for one purpose: to help doctors become entrepreneurs.
Since 2021, doctors from the UK, USA and internationally have explored entrepreneurship with us, either to complement their clinical work, or to replace it entirely.
If starting your own business is of interest, I suggest exploring this article on doctors and entrepreneurship and this rundown of the best business ideas for doctors.
For weekly articles on how to go from Doctor to Entrepreneur, sign up to the weekly NeuroFuse newsletter here.
If you want a crash course in entrepreneurship, check out The Pocket MBA. Learn how to get set up online, iterate business ideas, meet the market and find your first customers.
Finally, if you are serious about starting a side business or making a complete career switch, go to our Homepage to find out when our next cohort is open for The Medical MBA.
Alternative Clinical Careers
Like the old STEM advert aimed at children states: Not all scientists wear white coats.
The same is true of doctors.
There is a big world out there beyond the hospital and GP practice. The below jobs are naturally aligned and open to doctors, but for some they may not represent the departure from clinical medicine they are seeking.
Pharmaceutical Medicine
Cosmetic Medicine
Defence Medicine
Maritime Medicine
Medical Volunteering
Med-Tech (Medical Technology as an advisor)
Medical Education
Public Health
Occupational Medicine
Medical Journalism
Medical Law
Hospital Management
You can read about these careers in more detail in our non-clinical physician jobs article.
Jobs for doctors outside of healthcare
Once you leave the realm of healthcare and medicine, you lose the competitive advantage of your training and experience.
There is nothing wrong with this – you may want to challenge yourself in a completely different discipline or follow a personal interest or passion.
The ideas below are either in demand (like copywriting) or have potential for very high revenue (drop shipping).
Note is made here so you know what you're getting yourself in for. Looking for alternative careers for doctors can often throw up 'make money online' ideas that are a bit of a minefield.
The consideration to make is about 'openness', or how difficult it is to begin (being successful is something different). Many of the options below are relatively open, you could get started in a weekend.
The problem is that so can almost everyone else in the world.
Common examples include:
Copywriting
Executive / Life Coach
Social Media 'influencer'
Technical proofreading
Content curation
Affiliate marketing
Podcasts
Real Estate
Stock trading
Self-published author
Grant and proposal writing
No-code SaaS (Software as a Service)
🤝 Thanks for reading
Thanks for reading! This was orginally part of the NeuroFuse newsletter.
If you enjoyed this, please share it on Twitter. If you're interested in entrepreneurship, sign up here for the NeuroFuse newsletter, sent every Monday.